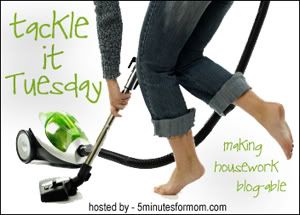 I did this on Saturday, it is a major accomplishment for me, so I thought I would share with you what I did.
BEFORE:
AFTER:
I was very tired when I finished. I worked on this area about 6 hours. There is still more that could be done in the freezer room, but space is limited and packed to almost overflowing.
Sorry the pics are a little blurry. DD says I need to caress the button, not press it.