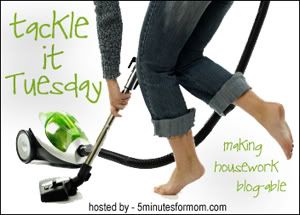 I am tired again today but did not want to put off posting for this meme.
My desk is still not finished, but every paper I file or throw away is getting it done and the clean side is staying that way. As the pics show, I am getting there—maybe by the 4th of July.
Before:

Week 1:

Week 2:

Visit others at 5minutesformom to see what they have tackled this week.
Thanks, Caroyn